IBTROVE's
IBDP Language & Literature Mini Toolkit:
The Individual Oral
Guiding IB educators towards success
$ 35
For a 2-month subscription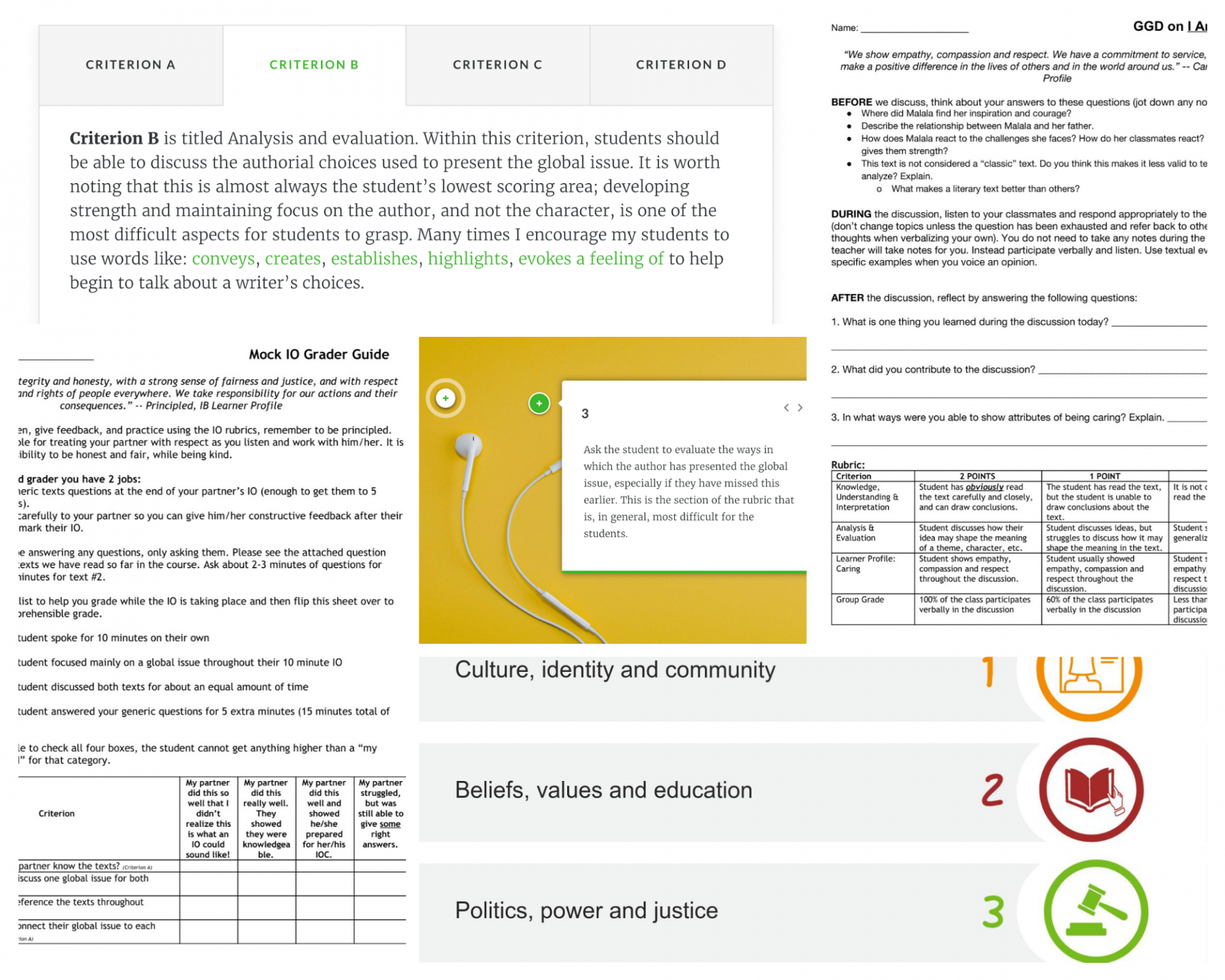 Learn the Ins-and-Outs of the DP Language & Literature IA, the Individual Oral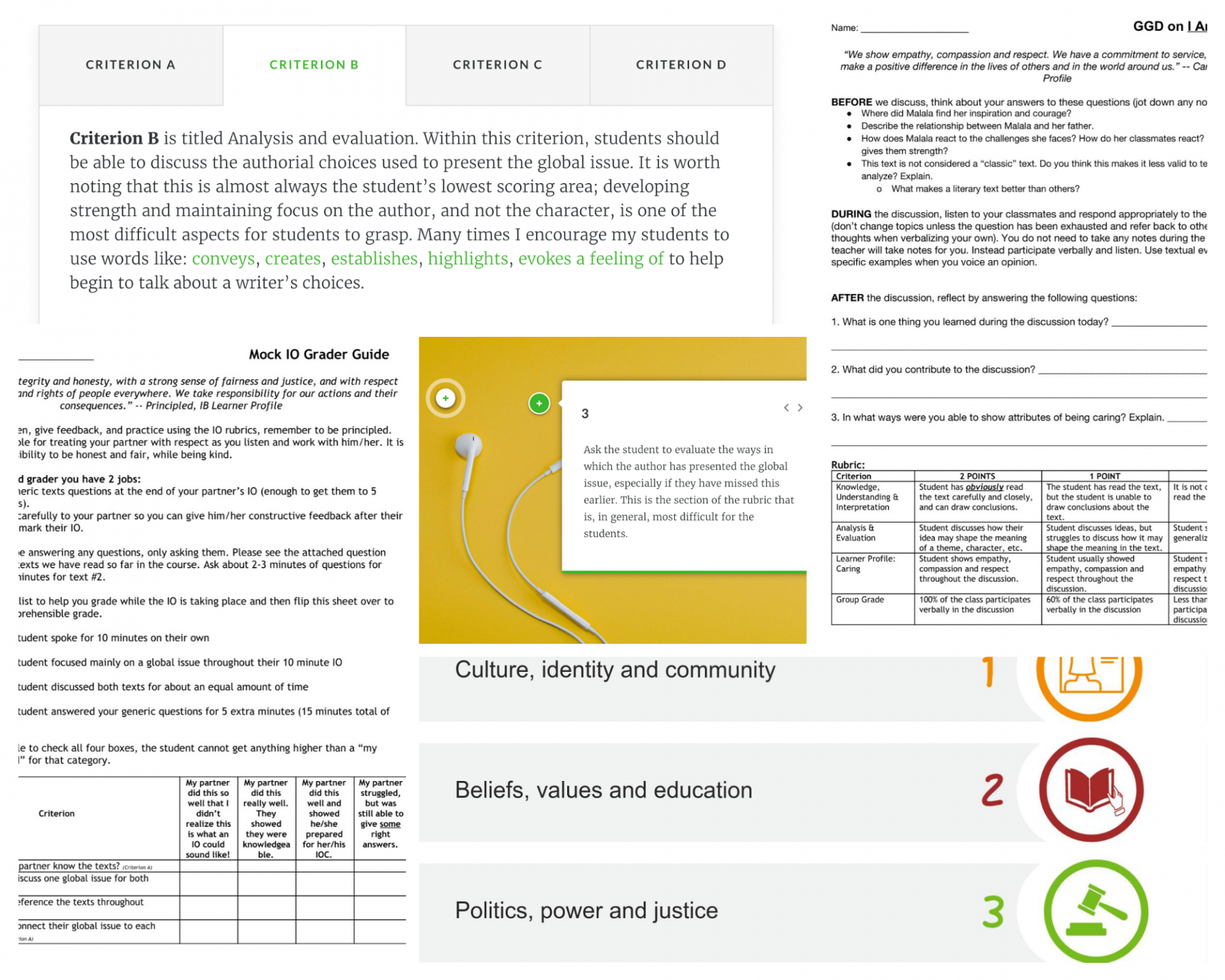 Practical tools, classroom examples, and content from IB examiners, regional workshop leaders, and experienced DP Language & Literature teachers.


This mini toolkit focuses solely on the Individual Oral giving you the confidence you need to:
Plan the Oral
Prepare your students
Guide your students through this IA
Accurately mark your students
Prepare and mark your students more confidently with the tools in this mini toolkit.
Easy-to-understand explanations about the nature of this assessment with classroom examples
Best practices for marking along with preparing your guiding and subsequent questions from an IB Examiner
Downloadable lessons & activities to use with your students to help them prepare
Why mini toolkits?
Mini toolkits are the perfect solution for
Busy teachers who don't have time to go through an entire toolkit.

Experienced teachers who are looking to refresh their knowledge in just one aspect of the IB subject guide.

IB Coordinators who want to deliver in-house professional development training in a focused and precise manner.

School administrators who want to ensure all their IB teachers have up-to-date training in IB teaching & learning best practices.
A DIGITAL WORKBOOK
Your digital workbook is designed to help expand your work on the core concepts within this mini toolkit. It is downloadable and may be be printed when you begin your Ibtrove session.
EARN A DIGITAL CERTIFICATE
Earn a digital certificate that can be used for re-licensure (depending on your state or country).


DP Language & Literature Contributors
Jeanne Mills
DP L&L Teacher & English Department Head
Jeanne began her teaching career in 2004 where she taught DP Literature and then made the switch to DP Language & Literature after realizing the benefits of this subject for her students. Her passion for literature and instilling lifelong learning in her students is all the motivation she needs to forge through the regular challenges and changes to the IB program.
Janna Nobleza
Janna is an experienced IB Literature teacher whose experience also includes being a Regional workshop leader, EE supervisor, and DP Teacher Mentor.
Daniel Sapakie
DP Teacher & Regional Workshop Leader
Dan has taught IB Literature and TOK for over 20 years. He is an EE Coordinator and regional roundtable workshop leader.
Jill Irwin-Hartle
DP L&L Teacher & DP Coordinator
Jill has been teaching DP Language & Literature since 2012. She is currently the DP Coordinator at her school.
Some questions we hear often...
How does this mini toolkit help me with IA?
This toolkit includes downloadable resources, informative graphics, classroom examples, and explanations to help you prepare your students for the IO, conduct your IO (including writing your guiding questions and preparing your subsequent questions), and detailed marking guidelines.
Can an experienced DP L&L teacher benefit from using this IB mini toolkit?
Definitely! With printable resources and classroom examples, our mini toolkit includes a wide variety of ideas to spark your creativity and give you more ideas for how you can prepare your students for the IO.
Can I use this mini toolkit for all my teachers at my school and district?
Yes! This DP Language & Literature mini toolkit is designed to work with our other Ibtrove toolkits for a comprehensive and unified professional learning opportunity for all the IB teachers in your building and district.
Ibtrove reviews
"The interface so clear and easy to use, and lots of classroom examples were embedded in every lesson. I highly recommend it for any teacher new to IB or even as a quick refresher as you start a new school year!"
"As a DP Coordinator, Ibtrove allowed me to support the teacher in my program much more effectively."