IBTROVE's
IBDP Literature Mini Toolkit:

The Learner Profile, ATL & ATT in Literature
$ 35
For a 2-month subscription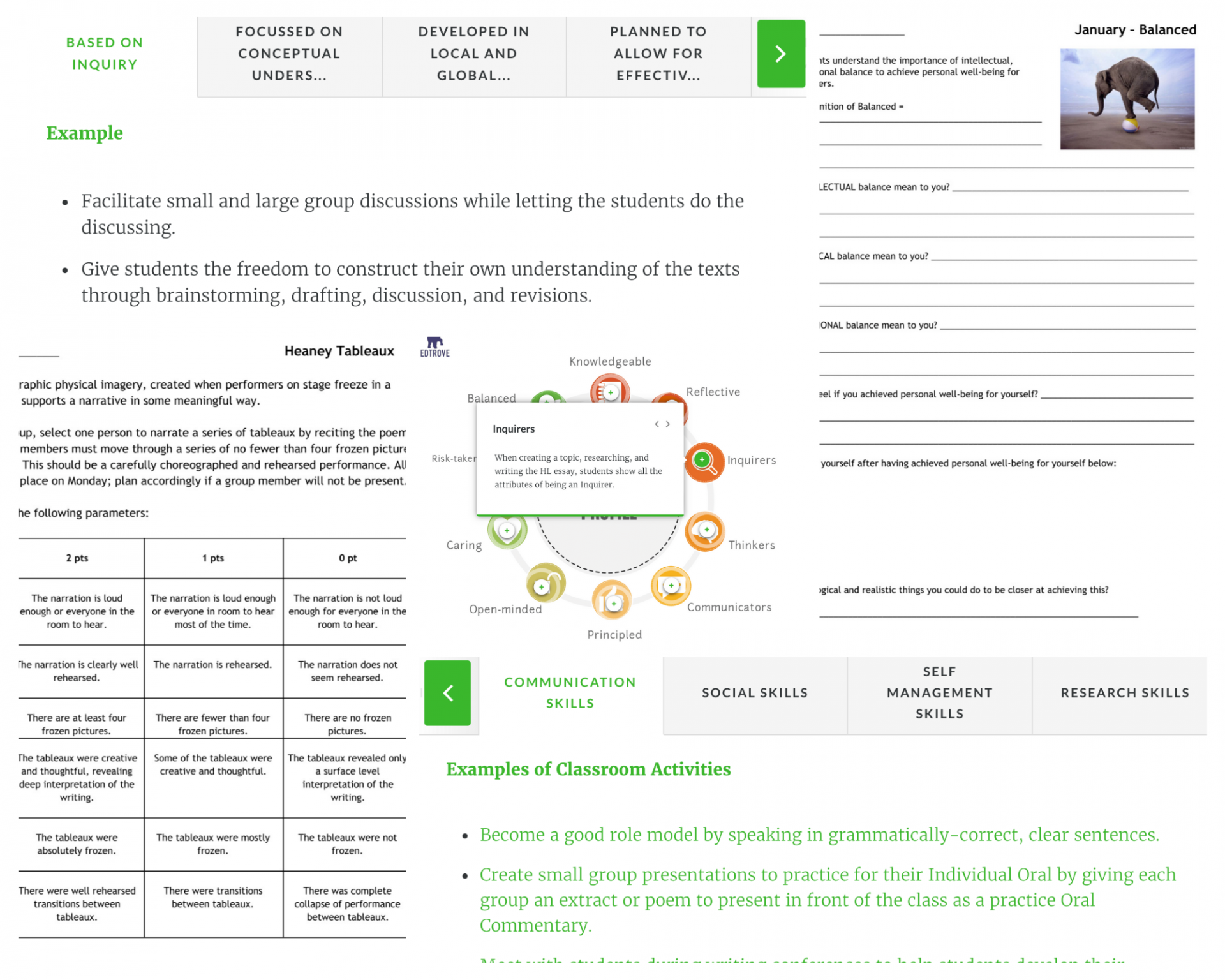 Improve your teaching & your students' learning with this DP Literature mini toolkit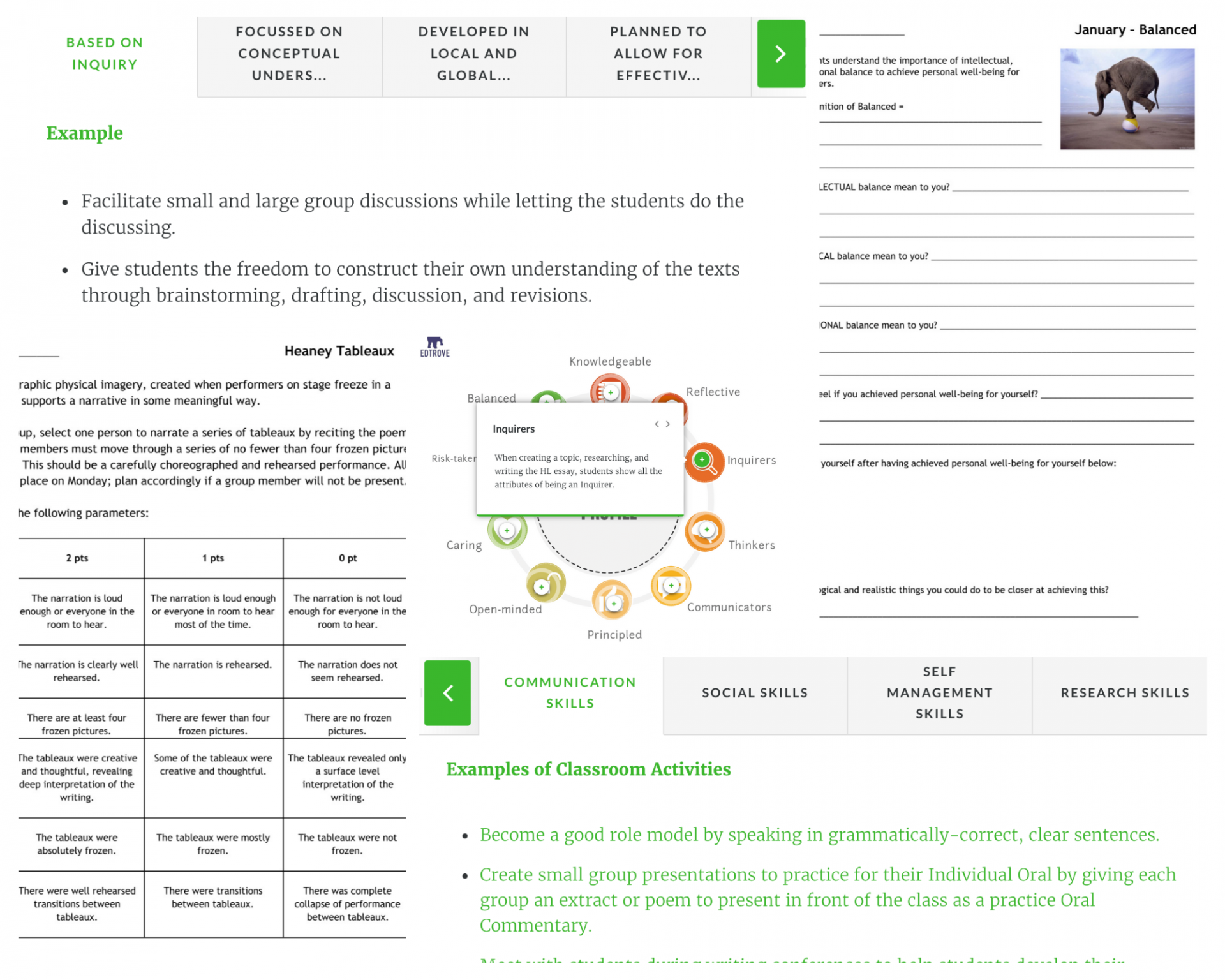 Practical tools, classroom examples, and content from IB examiners, regional workshop leaders, and experienced DP Literature teachers.


Improve your teaching in IB by learning more about the IB mission statement and how to incorporate the IB best practices for teaching and learning including the Learner Profile, the Approaches to Teaching (ATT), and the Approaches to Learning (ATL).

Learn how to seamlessly integrate these IB best practices into your teaching of DP Literature.
Classroom examples for incorporating IB learning & teaching best practices


10+ printable resources and informative graphics to improve your teaching
Audio & video best practices focused on improving your students' learning
Why mini tookits?
Mini toolkits are the perfect solution for


Busy teachers who don't have time to go through an entire toolkit.

Experienced teachers who are looking to refresh their knowledge in just one aspect of the IB subject guide.



IB Coordinators who want to deliver in-house professional development training in a focused and precise manner.

School administrators who want to ensure all their IB teachers have up-to-date training in IB teaching & learning best practices.
A DIGITAL WORKBOOK
Your digital workbook is designed to help expand your work on the core concepts within this mini toolkit. It is downloadable and may be be printed when you begin your Ibtrove session.
EARN A DIGITAL CERTIFICATE
Earn a 2-hour digital certificate that can be used for re-licensure (depending on your state or country).


DP Literature Contributor Team
Janna Nobleza
Janna is an experienced IB Literature teacher whose experience also includes being a regional workshop leader, EE supervisor, and DP teacher mentor.
Daniel Sapakie
DP Literature Teacher & Workshop Leader
Dan has taught IB Literature for over 20 years and is an EE Coordinator and regional roundtable workshop leader.
Wendy Edleman
DP Literature Teacher & DP Coordinator
Wendy has taught IB Literature through three cycles of curriculum changes and serves as DP Coordinator, EE supervisor, and CAS coordinator.
Kayla Garvey
DP Literature Teacher & CAS Coordinator
Kayla teaches IB Literature and is the CAS Coordinator at her school.
Some questions we hear often...
How does this mini toolkit help me be a better DP Literature teacher?
This mini toolkit focuses on the best practices for teaching and learning in IB. Throughout this mini toolkit, you will learn:
How to incorporate the LP, ATL, and ATTs into your course.
See teacher samples for how experienced DP Literature teachers use these IB principles to improve their teaching and student learning.
The importance of the IB teaching and learning principles and how they align with the IB mission statement.

Can an experienced DP Literature teacher benefit from using this IB mini toolkit?
Definitely! With printable resources and classroom examples, our mini toolkit includes a wide variety of ideas to spark your creativity and help you see student academic improvement.
Can I use this mini toolkit for all my teachers at my school and district?
Yes! This DP Literature mini toolkit is designed to work with our other Ibtrove toolkits for a comprehensive and unified professional learning opportunity for all the IB teachers in your building and district.

Ibtrove reviews
"I like the detailed explanations...It helped me to better understand what IB means by ATL and ATT and helped me to get familiar with the components of them so that I can do my best to implement it in my classroom."
"Using Ibtrove courses I was able to get all 20 of my IB teachers trained quickly with minimal disruption to their schedule. Plus we saved quite a bit of money which was the cherry on top."