IBTROVE'S
IBDP Mathematics Mini Toolkit:
Planning
Guiding IB educators towards success
$ 35
For a 2-month subscription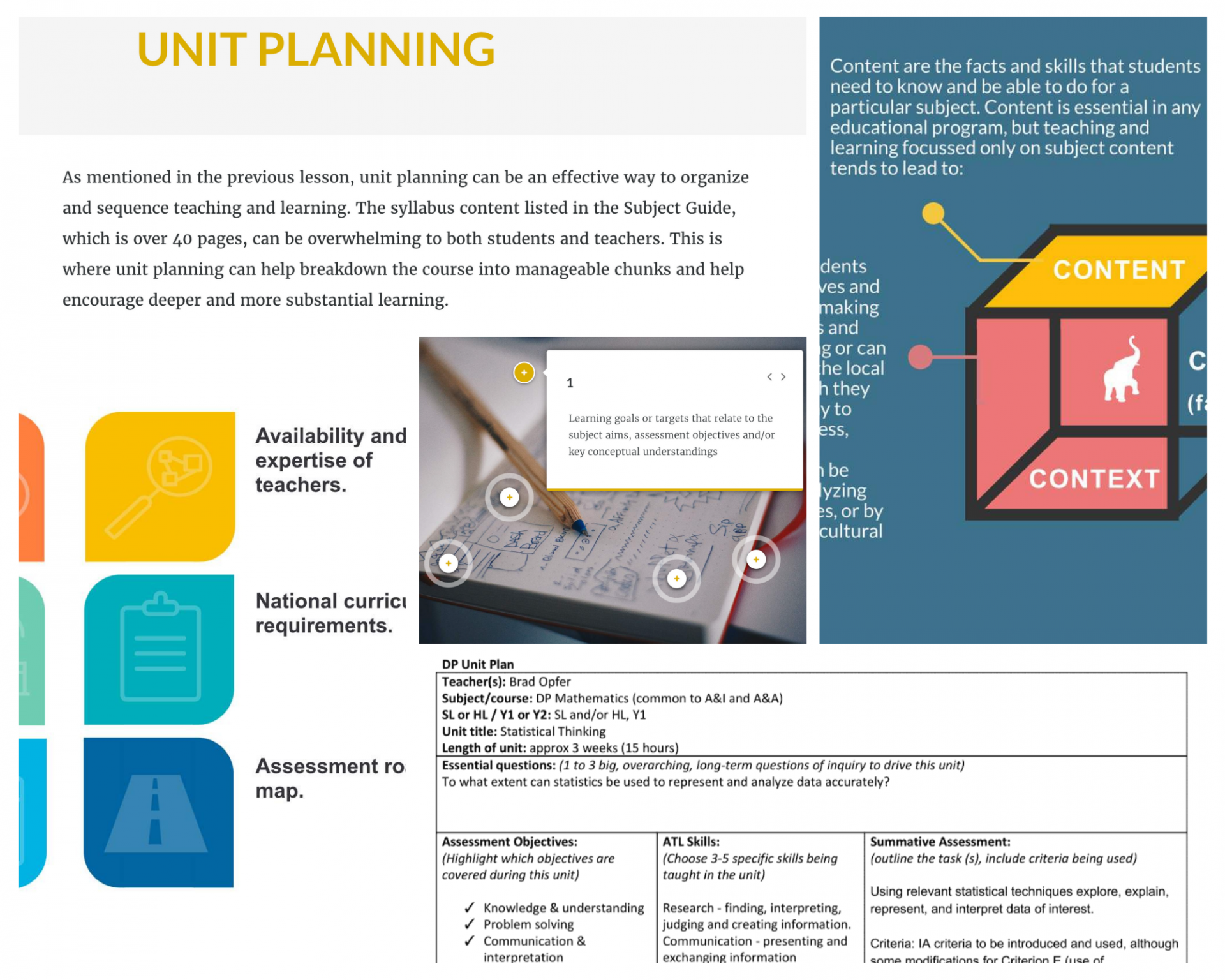 Plan and design your DP Mathematics course and units to better support your students's learning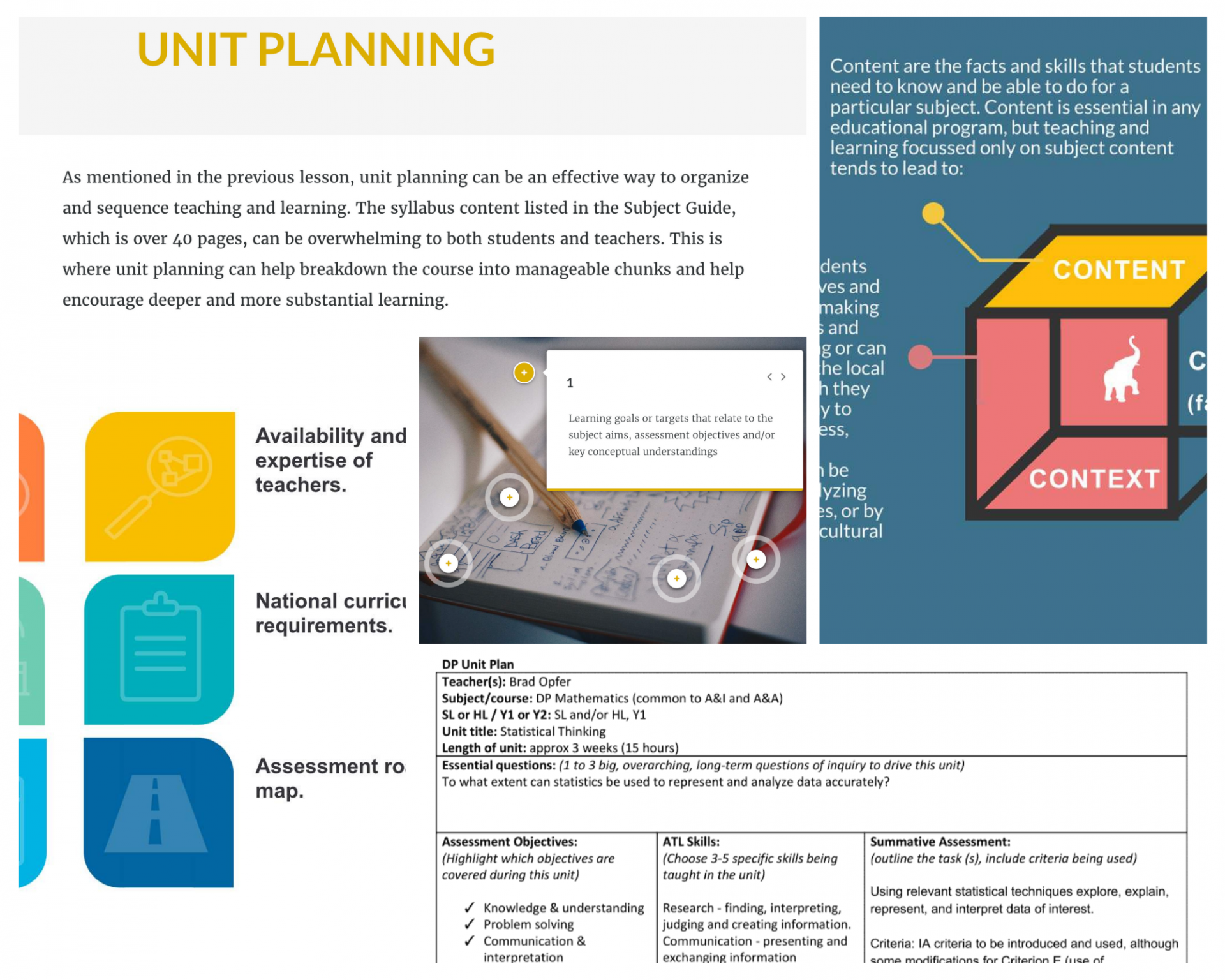 Practical tools, classroom examples, and content from experienced DP Mathematics teachers.


This
mini toolkit
will teach you all you need to know and consider when planning out your DP Mathematics course for A&A and/or A&I. This includes the scope and sequence of DP Mathematics, unit and lesson planning, and the purposeful use of technology in your classroom.
This session will make your job planning DP Mathematics easier and give you more confidence as you begin teaching your course.
Easy-to-understand explanations for all considerations for the DP Mathematics scope & sequence
15+ printable downloadable resources and informative graphics to help you design your scope & sequence and plan your course
Classroom examples from experienced teachers to use as examples and models
Why mini toolkits?
Mini toolkits are the perfect solution for
Busy teachers who don't have time to go through an entire toolkit.

Experienced teachers who are looking to refresh their knowledge in just one aspect of the IB subject guide.

IB Coordinators who want to deliver in-house professional development training in a focused and precise manner.

School administrators who want to ensure all their IB teachers have up-to-date training in IB teaching & learning best practices.
A DIGITAL WORKBOOK
Your digital workbook is designed to help expand your work on the core concepts within this mini toolkit. It is downloadable and may be be printed when you begin your Ibtrove session.
EARN A DIGITAL CERTIFICATE
Earn a digital certificate that can be used for re-licensure (depending on your state or country).


DP Mathematics Contributor Team
Brad Opfer
Brad is an experienced international educator with a demonstrated history of teaching excellence and innovation. He enjoys challenging and inspiring his Mathematics students to achieve meaningful goals and live a fulfilling life.
Victor Ferreira
Victor is an experienced DP Coordinator who also has vast knowledge about the Extended Essay. He has spent over 30 years teaching at the American School in The Hague.
Ruth West
ATL & ATT Expert, DP Coordinator
Ruth is an experienced educator who has worked online and in schools implementing the IB. She has held a number of educational leadership positions which have all focussed on supporting teachers to improve classroom practice, curriculum delivery and pedagogy to help increase student outcomes.
Some questions we hear often...
How does this mini toolkit help me with planning my course?
This mini toolkit includes 15+ downloadable resources to support you in your scope & sequence design and lesson planning, including:
Detailed information on using technology in a purposeful way
Teacher samples to model what experienced teachers' unit plans and scope & sequences look like
Reflection space so you can plan your own course.
Does this mini toolkit cover A&A or A&I?
This mini toolkit covers both A&A and A&I. Since these two courses share 80% of their content, our DP Mathematics course covers both A&A and A&I. Learn how to plan your A&A or A&I course more efficiently with this mini toolkit.
Can an experienced DP Mathematics teacher benefit from using this mini toolkit?
Definitely! With over 15+ printable resources, our mini toolkit includes a wide variety of ideas to spark your creativity and get you excited about designing your course.
Can I use this mini toolkit for all my teachers at my school and district?
Yes! This DP Mathematics mini toolkit is designed to work with our other Ibtrove toolkits for a comprehensive and unified professional learning opportunity for all the IB teachers in your building and district.
Ibtrove reviews
"The interface so clear and easy to use, and lots of classroom examples were embedded in every lesson. I highly recommend it for any teacher new to IB or even as a quick refresher as you start a new school year!"
"Using Ibtrove courses I was able to get all 20 of my IB teachers trained quickly with minimal disruption to their schedule. Plus we saved quite a bit of money which was the cherry on top."