IBTROVE'S
IBDP Spanish B Mini Toolkit:
Teaching & Learning
Guiding IB educators towards success
$ 35
For a 2-month subscription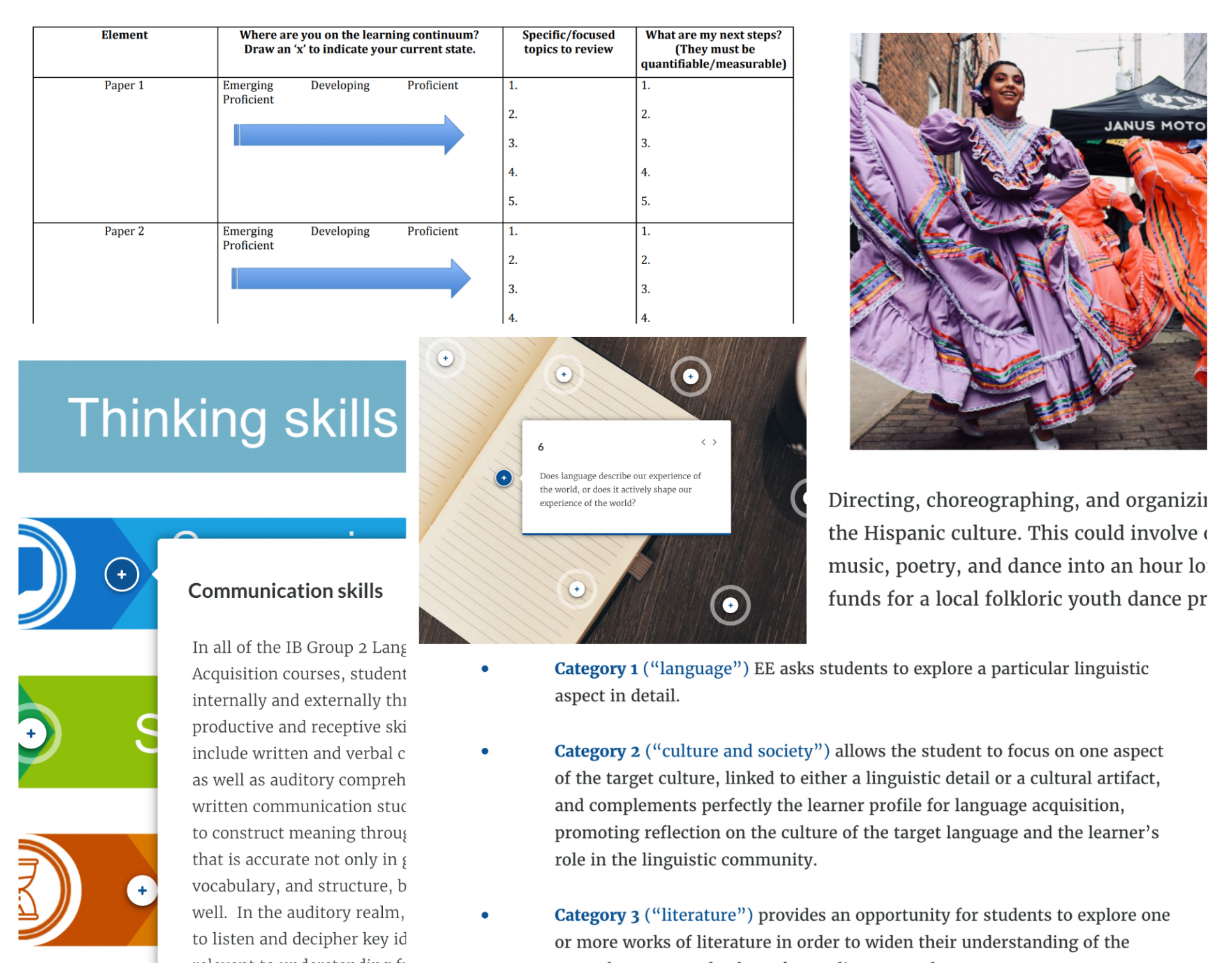 Improve your teaching & your students' learning with this DP Spanish B mini toolkit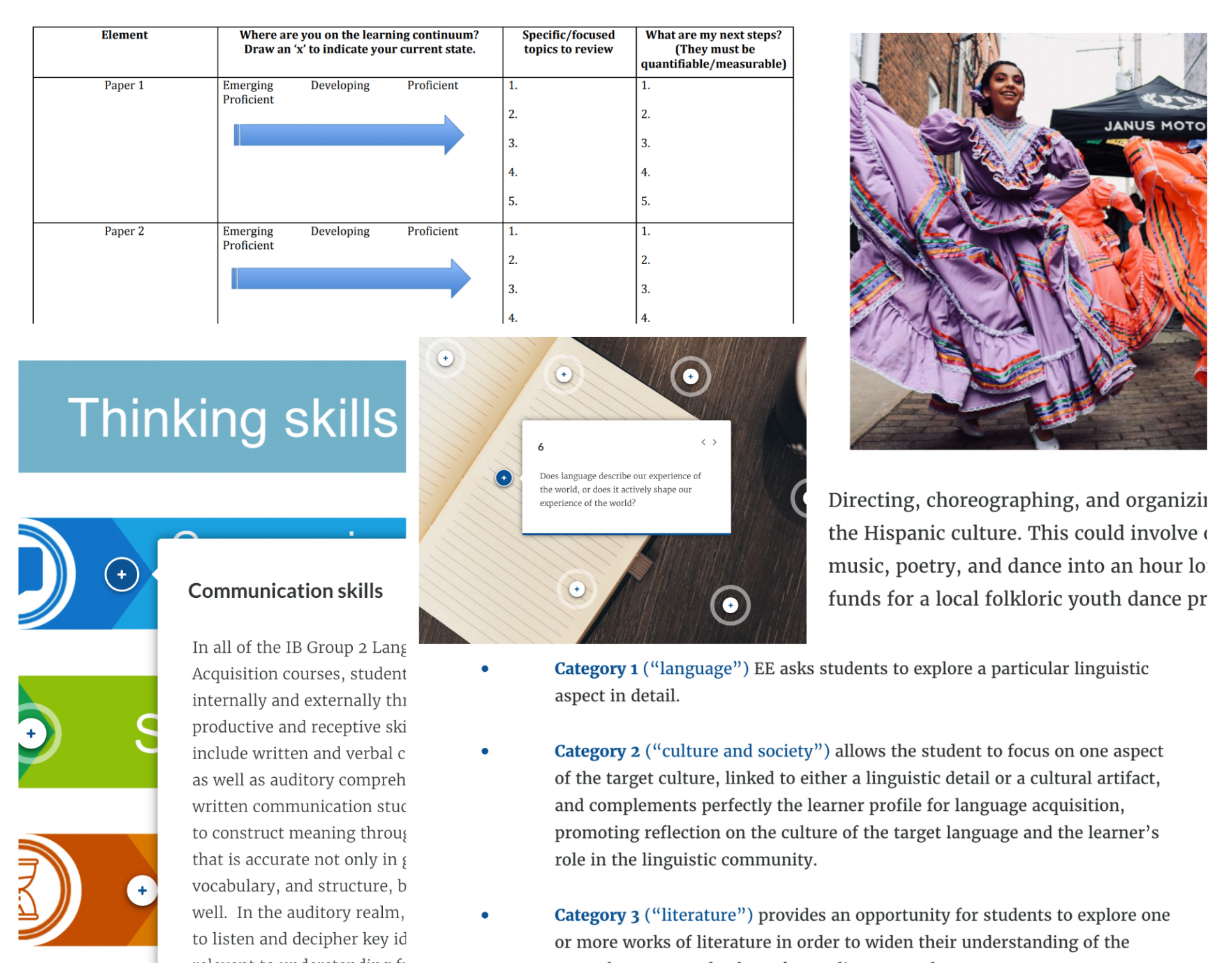 Practical tools, classroom examples, and content from experienced DP Spanish B teachers and DP Coordinators.


Improve your teaching in IB by learning more about the IB mission statement and how to incorporate the IB best practices for teaching and learning including the Learner Profile, the Approaches to Teaching (ATT), and the Approaches to Learning (ATL).

Then focus on how you can incorporate the DP Core (TOK, CAS, and the EE) into your Spanish B curriculum.
Classroom examples for incorporating IB learning & teaching best practices (the learner profile, ATLs, and ATTs)
Printable resources and informative graphics to improve your teaching and incorporate the DP Core


Explanations of the TOK questions, CAS projects that connect to Spanish B, and best practices for supervising a Spanish B EE
Why mini toolkits?
Mini toolkits are the perfect solution for


Busy teachers who don't have time to go through an entire toolkit.

Experienced teachers who are looking to refresh their knowledge in just one aspect of the IB subject guide.



IB Coordinators who want to deliver in-house professional development training in a focused and precise manner.

School administrators who want to ensure all their IB teachers have up-to-date training in IB teaching & learning best practices.
A DIGITAL WORKBOOK
Your digital workbook is designed to help expand your work on the core concepts within this mini toolkit. It is downloadable and may be be printed when you begin your Ibtrove session.
EARN A DIGITAL CERTIFICATE
Earn a digital certificate that can be used for re-licensure (depending on your state or country).


DP Spanish B Contributor Team
Rachelle Eastep
former DP Spanish B teacher & DP Coordinator
Rachelle is a newly retired public educator of 32 years where she had the honor of serving as her school's DP Coordinator and Spanish B teacher.
Margarita Hanschmidt
Margarita began teaching Language B in 2011. She has her master's in School Administration from Tartu University and a master's degree in Teacher of English from Tartu State University in Estonia.
Some questions we hear often...
How does the toolkit help me become a better teacher?
This mini toolkit focuses on the best practices for teaching and learning in IB and the DP Core. Throughout this mini toolkit, you will learn:
How to incorporate the LP, ATL, and ATTs into your course.
See teacher samples for how experienced DP Spanish B teachers use these IB principles to improve their teaching and student learning.
Ways to easily incorporate the DP Core into your classroom to support the IB programme at your school and improve student learning.
Can an experienced DP Spanish B teacher benefit from using this mini toolkit?
Definitely! With printable resources and classroom examples, our mini toolkit includes a wide variety of ideas to spark your creativity and help you see student academic improvement.
Can I use this mini toolkit for all my teachers at my school and district?
Yes! This DP Spanish B mini toolkit is designed to work with our other Ibtrove toolkits for a comprehensive and unified professional learning opportunity for all the IB teachers in your building and district.
Ibtrove reviews
"I felt the course was very helpful in detailing the specifics of the assessments and gave a great overall big picture of the IB Program. I would highly recommend it."
"The course was great! I loved being able to do it in the comfort of my own home. I liked the combination of written information and videos."