IBTROVE'S
DP in a Nutshell Teacher Toolkit
Learn the basics of the IBDP in this free teacher toolkit!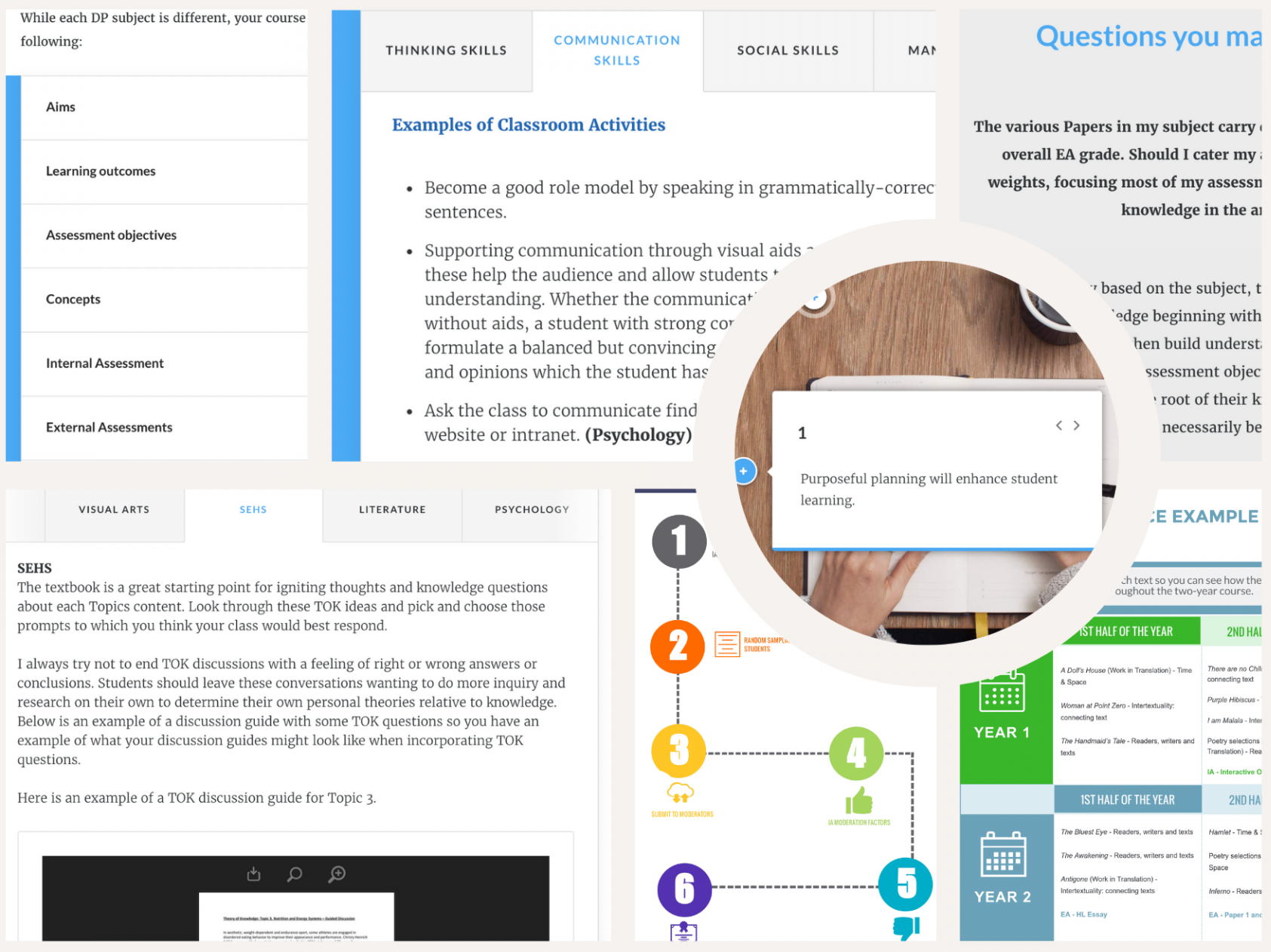 Jump into teaching the IBDP with this DP overview toolkit!
Easy-to-understand explanations for all DP acronyms, assessments, and IB pedagogical teaching theories.
30+ downloadable resources and informative graphics to view and use in your classroom to understand how to plan, teach, and assess a DP subject course.
Best practices from experienced IBDP teachers to get you started and feeling confident!
Practical tools, classroom examples, and content from IB examiners, regional workshop leaders, and experienced IBDP teachers.
Get the tools you need to be successful
IBDP Unit Plan templates and sample unit plans from a variety of DP subjects
Classroom examples from various DP subjects to support you in your own teaching
Assessment explanations and best practices to give you confidence as you begin teaching IBDP
EARN A DIGITAL CERTIFICATE
Earn a digital certificate that can be used for re-licensure (depending on your state or country).


DP in a Nutshell Contributor Team
Many Ibtrove Contributors helped make this toolkit fantastic. Here are some of them...
Janna Nobleza
Janna is an experienced IB Literature teacher whose experience also includes being a regional workshop leader, EE supervisor, and DP teacher mentor.
Brad Opfer
Brad is an experienced international educator with a demonstrated history of teaching excellence and innovation. He has a vast knowledge of the ATLs and ATTs and has been teaching in the IBDP since 2004. He enjoys challenging and inspiring his Mathematics students to achieve meaningful goals and live a fulfilling life.
David Valdez
DP PSYCHOLOGY TEACHER & WORKSHOP LEADER
Dr. Valdez has been teaching both IB & AP Psychology since 2012 in the Tampa Bay area. He is an instructional leader and curriculum developer for psychology in his school district. Dr. Valdez is a current IB Workshop leader and AP Psychology Reader.
Jessie Aaron
CAS Coordinator, MYP & DP Coordinator, ATL Coordinator
As a CAS coordinator, MYP and DP coordinator, ATL coordinator, and IB teacher, Jessi has had the opportunity of working across the IB programmes to give her a holistic understanding into building brides for students.
The TOC for this Toolkit:
Some questions we hear often...
How does the toolkit help me teach IBDP?
This toolkit gives you an overview of the IBDP to familiarize you with the programme mission, pedagogical principles, and elements. With 30+ resources, you will come away with a solid foundation of the IBDP so you can dig deep into your DP subject guide confidently!
Can
I use this for all my teachers at my school and district?
Yes! If you are a candidate school, exploring the possibility of incorporating the DP into your school, or a newer IBDP school this is a great foundational toolkit for all your teachers.

You may also want to bundle this toolkit with our other Ibtrove toolkits to create a customized learning plan for your teachers!
Ibtrove reviews
"The DP in a nutshell course was the perfect way to start learning about the IB. The interface so clear and easy to use, and lots of classroom examples were embedded in every lesson. I highly recommend it for any teacher new to IB or even as a quick refresher as you start a new school year! I'm excited to dive deeper now with specific training on the courses I'm teaching."
"Using Ibtrove courses I was able to get all 20 of my IB teachers trained quickly with minimal disruption to their schedule. Plus we saved quite a bit of money which was the cherry on top."