Ibtrove's
IB + SEL Toolkit
Guiding IB educators towards success
$19.99
For a 2-month subscription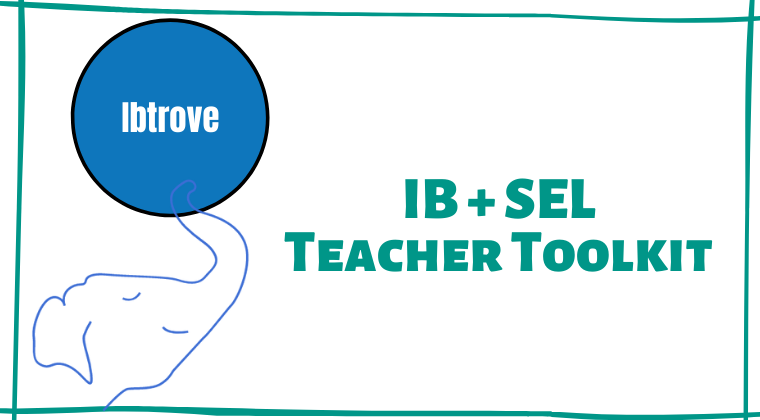 Explore all the ways you can teach Social and Emotional Learning (SEL) while you teach your IB subject
Practical tools, classroom examples, and content from experienced IB and SEL teachers and coordinators.

This IB + SEL toolkit connects your IB teaching and your students' IB learning to social and emotional learning. In this toolkit you will learn and get the tools you need to understand how to integrate SEL into your IB classroom, create an SEL classroom, plan using SEL, and use assessment in a more equitable manner.
Create a stronger classroom environment where your students can learn better.
Explanations for incorporating SEL into your teaching without sacrificing content teaching time


Printable and downloadable resources to use with your students
Classroom examples, audio lessons, and video lessons to give you best practices when teaching your IB students
Bonus content:
EARN A DIGITAL CERTIFICATE
Earn a digital certificate that can be used for re-licensure (depending on your state or country).
IB + SEL Contributor Team
Janna Nobleza
Ibtrove & Seltrove Academic Lead
Janna is an experienced IB Literature teacher whose experience also includes being a Regional workshop leader, EE supervisor, and DP Teacher Mentor.
Jennifer Laster
Jennifer is a high school English teacher and adjunct professor. She authored the 11th and 12th grade Seltrove student planner curriculum and is passionate about helping teachers learn how they can implement SEL in their classrooms.
Michelle Torres
Michelle is the former Director of Social and Emotional Learning at Citizens of the World in Los Angeles. She also authored the 3rd through 5th grade Seltrove student planner curriculum.
Hyam Elsaharty
Hyam is the SEL Consulting Teacher with the Seattle Public Schools. Before working with the Seattle Public Schools, she piloted an SEL integration curriculum at her high school in the Chicago Public Schools. She authored the Seltrove 9th and 10th grade Seltrove student planner curriculum.

IB + SEL Toolkit Structure
Some questions we hear often...
How does this toolkit help me be a better teacher?
Teaching students social and emotional learning (SEL) helps students manage their emotions, work better in groups, improve their communication with others, and much more. As a teacher you will have the opportunity to guide your students through this important learning about themselves and others, while seeing improvements in classroom management, student collaborations, and assessment scores.
Can an experienced IB teacher benefit from using this IB + SEL toolkit?
Definitely! Social and Emotional Learning (SEL) is important to teach with all students no matter the level of courses they are taking. This toolkit includes printable resources, classroom ideas and best practices to help you begin to incorporate SEL practices into your classroom in a natural and practical manner.
Can I use this toolkit for all my teachers at my school and district?
Yes! This IB + SEL toolkit complements the PYP, MYP, DP, and CP programmes and is a great way for all your teachers to improve student learning and well-being.

You can also bundle this toolkit with our other IB subject-specific toolkits for a more well-rounded professional learning experience for your teachers.
Course reviews
"The interface so clear and easy to use, and lots of classroom examples were embedded in every lesson. I highly recommend it for any teacher new to IB or even as a quick refresher as you start a new school year!"
Teacher
"As a DP Coordinator, Ibtrove allowed me to support the teacher in my program much more effectively."
DP Coordinator