MYP Physical and Health Education

Teacher Toolkit
Guiding IB educators towards success
$199 a year per teacher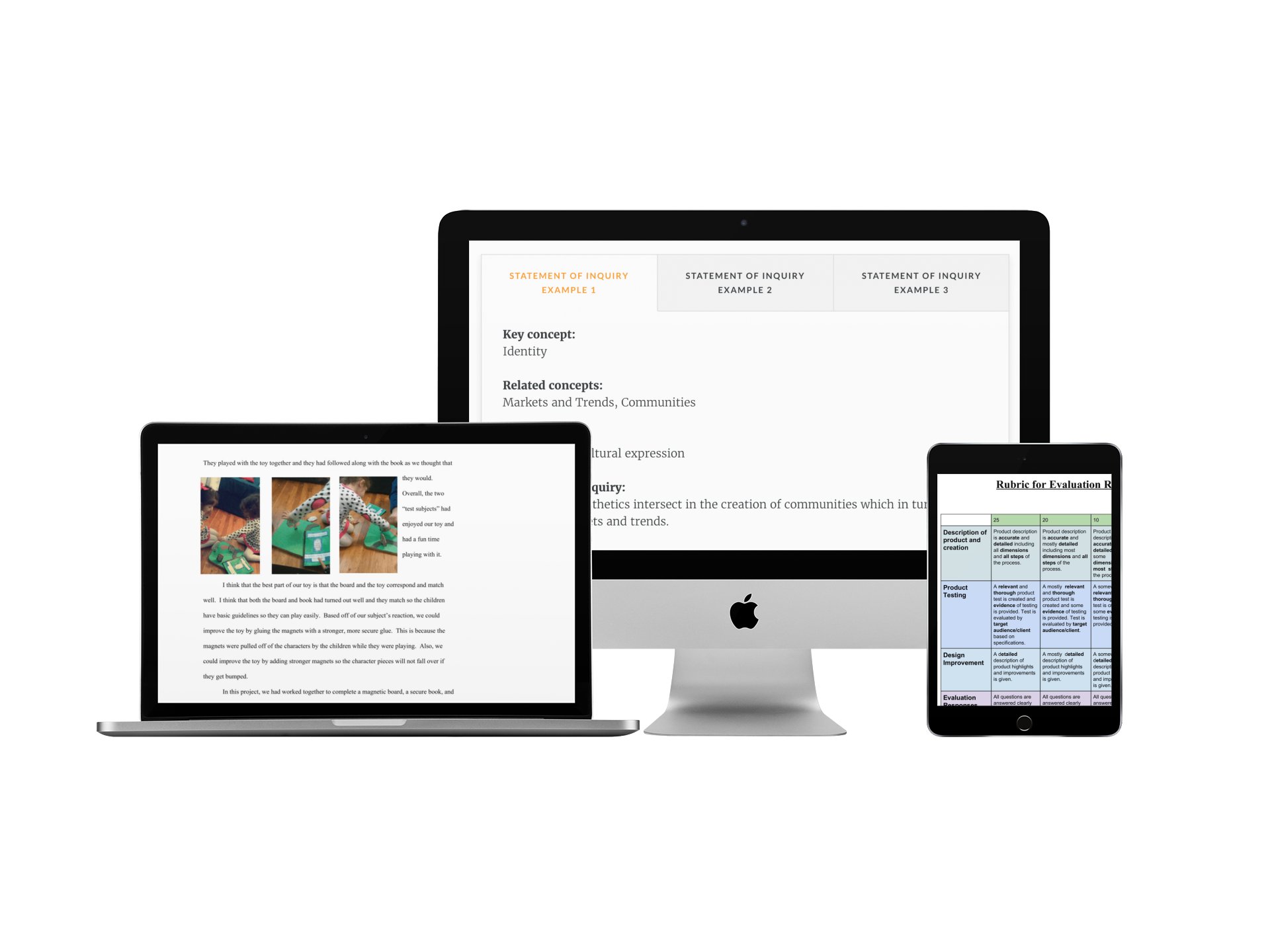 Practical tools, classroom examples, and content from IB examiners, regional workshop leaders, and experienced MYP PHE teachers.
Classroom examples and best practices to improve your teaching
Unit plan development support so you can design units more easily
Student samples to give you more ideas for your own MYP PHE classroom
Easy-to-understand explanations for creating your unit of inquiry including unit plan samples, using the key and related concepts, global contexts, and statement of inquiries.
30+ downloadable resources and informative graphics to use in your classroom and deepen your knowledge.
Student samples and teacher videos to help you plan your MYP PHE course.
A DIGITAL WORKBOOK
Take notes, keep track of your assessment marks, and reflect.
EARN A DIGITAL CERTIFICATE
Earn a digital certificate that can be used for re-licensure (depending on your state or country).



Want to use a School Purchase Order to subscribe?
Yes, we gladly accept purchase orders. Click below or contact us and we will gladly help you through the process.
Karla Martinez
MYP PHE Teacher, IBEN member, & California IB Teacher of the Year

Karla holds a B.S. in nutritional and exercise sciences and a M.A. in education with an emphasis on instruction and curriculum. Karla is a National Board Certified teacher and was California IB Teacher of the Year. Karla is an IB workshop facilitator, consultant, evaluator, field representative, curriculum developer and reviewer for the building quality curriculum. Karla has been teaching since 1996.
Katie Goetz
Katie holds a B.S in Physical Education and Health Education and a Masters in Curriculum Instruction and Design. Katie has been teaching since 2000 and has been teaching IB MYP Physical Education and Health since 2011. Katie is currently the President Elect for SHAPE Michigan.
Some questions we hear often...
How does the toolkit help me with teaching MYP PHE?
This toolkit includes 30+ downloadable resources all focused on supporting you as you teach MYP PHE. The course includes:
Detailed information on building your unit of inquiry
Classroom examples and downloadable examples from experienced teachers
Best practices, videos, and audios to support you in becoming a more effective MYP PHE teacher
Can an experienced MYP PHE teacher benefit from using the IB toolkit?
Definitely! With over 30+ resources, our toolkit includes a wide variety of ideas to spark your creativity and get you excited about teaching MYP PHE.
Can I use this for all my teachers at my school and district?
Yes! This MYP PHE toolkit is designed to work with our other Ibtrove toolkits for a comprehensive and unified professional learning opportunity for all the IB teachers in your building and district.

Bundle this toolkit with our other Ibtrove toolkits to create a customized learning plan for your teachers!
Ibtrove reviews
"I thought the course [MYP Design] was great! I felt much more confident starting the year. Finally a course more specifically for Design!!! The IBO courses teach you how to fill out the Unit template, but not what to do in class and how to present the content of it. I would definitely recommend it."
"Using Ibtrove courses I was able to get all 20 of my IB teachers trained quickly with minimal disruption to their schedule. Plus we saved quite a bit of money which was the cherry on top."